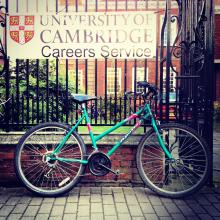 Many of the students who read Part II Pathology have straightforward career paths and go on to become doctors, veterinary surgeons and scientists. However, it would be wrong to assume that these are the only options available.
It is true that previous Part II Pathology students have gone on to achieve eminence in these areas (for example the current Professor of Pathology at Oxford and the Professor of Veterinary Medicine at Cambridge are former Part II Pathology students), but others have gone on to successful careers in, for example, academic teaching, research administration, scientific journalism, forensic science, the civil service and financial services.
The Careers Service provides careers advice and information to all current matriculated University of Cambridge undergraduate students.