A more advanced confocal microscope when compared to the LSM700, with a few additional features:
Excellent for live-cell imaging experiments due to fast scan mode. Can image up to 8 frames per second with 512 x 512 pixel resolution. Examples of experiments include; live cell virus particle tracking, membrane trafficking visualisation, cell migration assays. 
*** Containment Level 2 compatible ***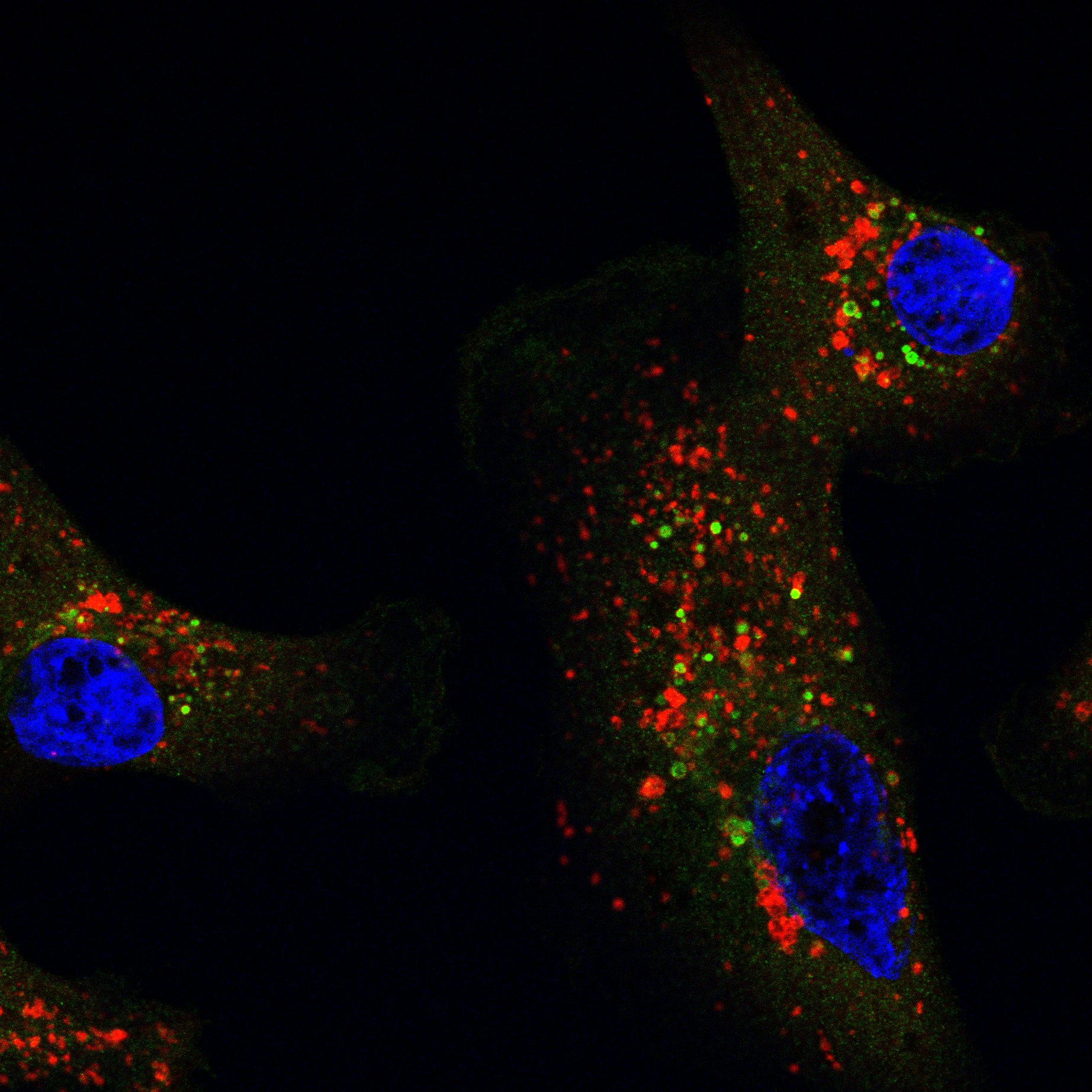 Scan Resolution: 6144 x 6144 pixels (max).
Software: ZEN black
(free downloads available from ZEN website for image analysis on your PC)