I give my warm congratulations to Matt Murray and Heike Laman for being promoted to Reader and to Paolo D'Avino for promotion to Senior Lecturer. The Department is proud of your achievements and for the terrific contributions you make to the research, teaching and administration within the Department. I wish you continuing success and send congratulations again!"
Geoffrey L Smith
Head of Department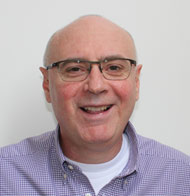 Paolo D'Avino has been promoted to Senior Lecturer. His longstanding contributions to teaching, research, and administration include his role as co-organiser of the Cancer and Genetic Diseases option of the Part II Pathology course, his long membership of the Graduate Education Committee, and his internationally-renowned research into the mechanisms and signalling pathways that control cell division and their de-regulation in cancer cells. In recognition of his scientific achievements, Paolo was awarded the Maplethorpe Fellowship from Murray Edwards College and has also recently become Associate Editor of the scientific journal Cell Death and Discovery.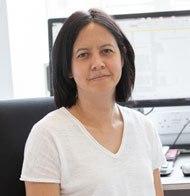 Heike Laman has been promoted to Reader. Her research investigates the causes of a number of diseases, including Parkinson's disease and various cancers, that arise from the malfunctioning of ubiquitin signalling in cells. By creating mouse models to understanding the molecular causes for these diseases, her research has the potential to result in new treatments for them. Her leadership roles include acting as Gender Champion in her Department, as Co-Director of the Cambridge Cancer Centre's Graduate Training Programme, and as a Core Member of the BBSRC Grants Committee. For Clare College, she is a Fellow, Director of Studies and Graduate Admissions Tutor.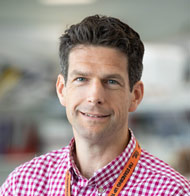 Matthew Murray has been promoted to Reader. His research identified the utility of specific circulating microRNAs for diagnosis, disease-monitoring and relapse detection in malignant germ cell tumours. This work is now on the cusp of clinical reality and will reduce unnecessary scans and treatment for affected patients. Matthew is also an Honorary Consultant Paediatric Oncologist, based in the Department of Paediatric Haematology and Oncology at Addenbrooke's Hospital. He is Biology Co-Lead of the Malignant Germ Cell International Collaborative and Chair of the Germ Cell Tumour Working Group within the International Society of Paediatric Oncology Brain Tumour Group.