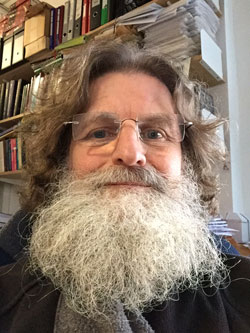 Professor Jim Kaufman has recently been elected as an EMBO member.  Professor Kaufman will hence join the rank of 1800 internationally leading researchers who have made substantial contributions to broad field of molecular biology.  Professor Kaufman started his career research career working with Professor Strominger at Harvard University where he made major contributions to the ground-breaking work leading to the first MHC structures and a molecular understanding of how these present antigenic peptides to T cells.  At that time, he also developed what was to become a life-long fascination with evolutionary biology, using the evolution of the immune system as a paradigm.  As a fellow of the world-renowned Basel Institute of Immunology he first investigated the immune system on non-vertebrates, before deciding that the chicken was the animal that was going to provide him with the most answers to his questions.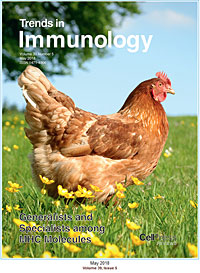 The chicken has the advantage of having a simpler MHC system than mammals, which has enabled Professor Kaufman to conduct studies into how different genes that are essential for the adaptive immune system co-evolve under selective pressure from infectious agents such as viruses and bacteria. Most recently, Professor Kaufman has proposed a theory on how there is an inverse relationship between the diversity of peptides a particular MHC molecule can present and the expression of that MHC molecule, leading to the classification of MHC molecules as "Generalists or Specialists".  We are delighted that his peers have recognised their appreciation of Professor Kaurman's passion and contributions to immunology and evolution by electing him to become a member of EMBO.
Professor Klaus Okkenhaug, Head of the Division of Immunology
I am delighted that Jim has been elected as a Member of EMBO and offer him my warmest congratulations personally and on behalf of the entire department.  This award is a reflection of Jim's excellent, longstanding and fascinating research on the chicken MHC genes and their comparisons with similar genes in mammals.  His recognition by the EMBO is entirely appropriate and wonderful.  Many congratulations!
Professor Geoff Smith, Head of the Department of Pathology
From http://www.embo.org/about-embo
"EMBO is an organization of more than 1800 leading researchers that promotes excellence in the life sciences. The major goals of the organization are to support talented researchers at all stages of their careers, stimulate the exchange of scientific information, and help build a European research environment where scientists can achieve their best work."